If you have a publish destination hosted by 2c8, we will help you with this. Please get in touch with support@2c8.com and let us know if you are experiencing issues with the cache.
When a 2c8 HTML publish is replaced with a new version, the web browser may
cache the old version.
The client-side solution is to empty the browser cache (Ctrl+Shift+Delete). This is not a user-friendly solution, so a better solution is to turn off caching of the 2c8 HTML publish on the server side. Please do note that this will force the browser to download the HTML publish from the server each time the user visits the page. Our experience from customers is that this is an acceptable tradeoff.
To suggest to the browser to stop caching the 2c8 HTML publish, add the HTTP header "Cache-Control" with value "no-store, max-age=0".
Example in Microsoft IIS
For a specific web site:
In IIS Manager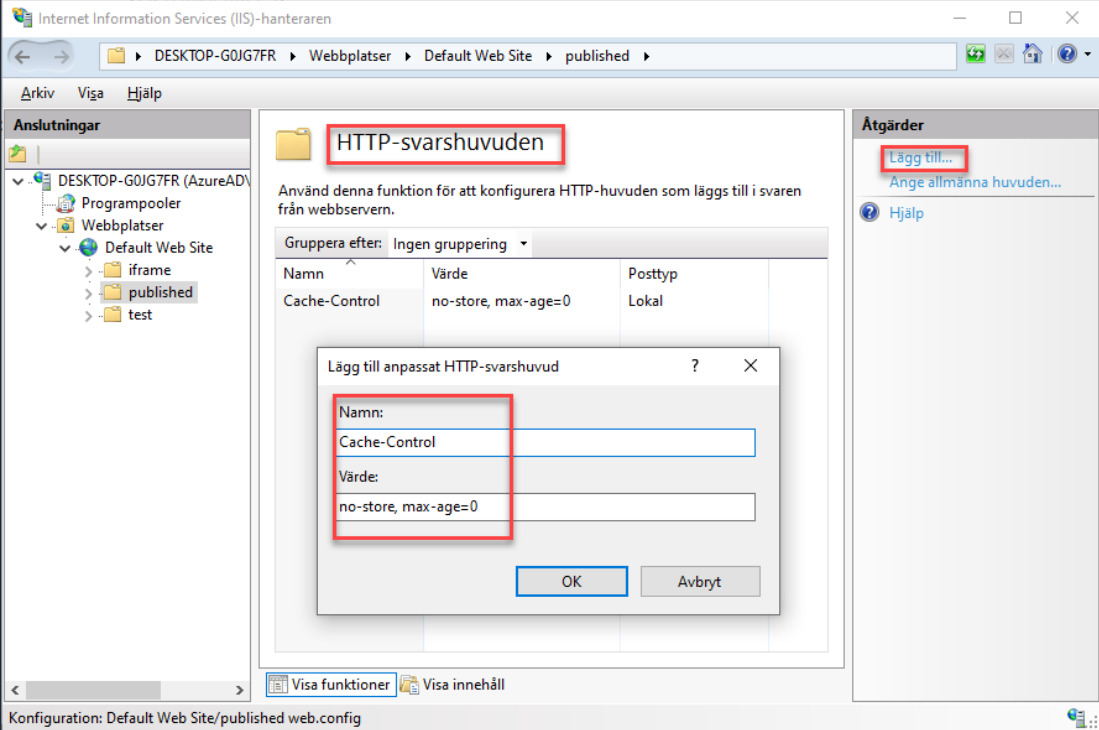 Directly in web.config file
<?xml version="1.0" encoding=UTF-8"?>
<configuration>
<system.webServer>
<httpProtocol>
<customHeaders>
<add name="Cache-Control" value="no-store, max-age=0"/>
</customHeaders>
</httpProtocol>
</system.webServer>
</configuration>
At server level
In IIS Manager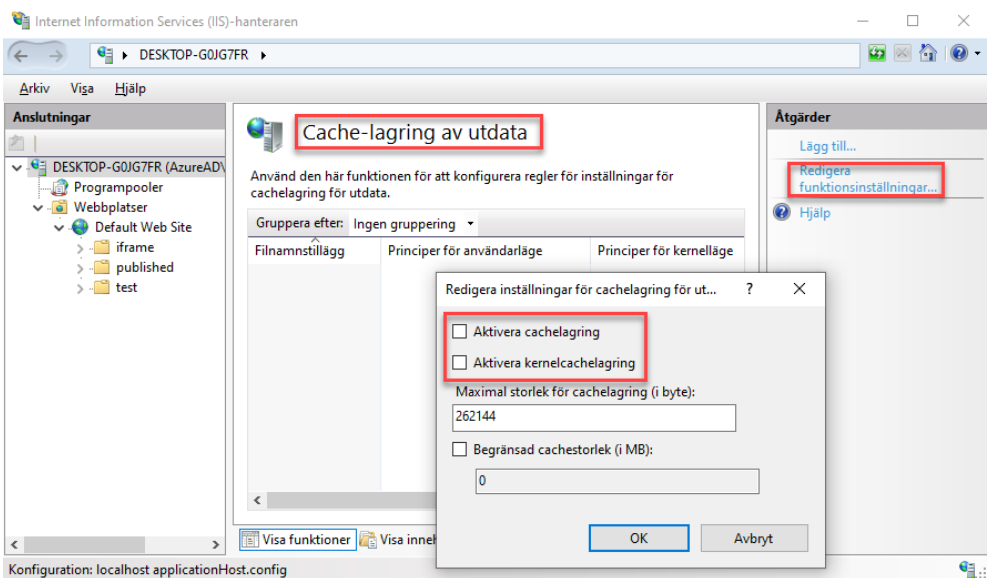 Directly i web.config file
<?xml version="1.0" encoding="UTF-8"?>
<configuration>
<system.webServer>
<caching enabled="false" enableKernelCache="false"/>
</system.webServer>
</configuration>