You need to be an administrator user on your server to make settings in Administration Tool.
In 2c8 Apps you can create not only horizontal and vertical relations but also diagonal relations in different directions. This is what we call "Center-Center" relations. To activate these relations in your repositories, you need to make settings in your repository configuration in Administration Tool. Below, you can find instructions on how to do this.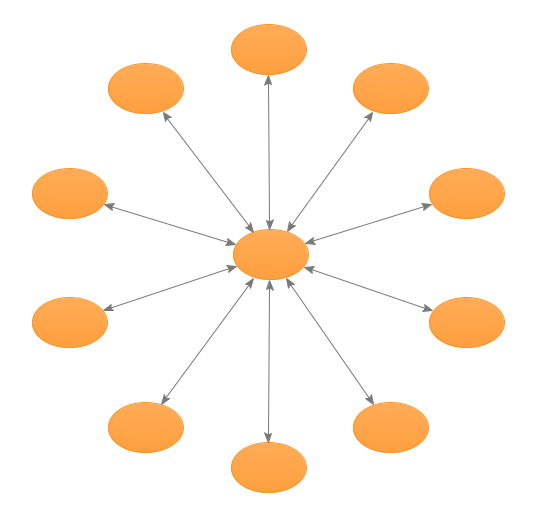 Start Administration Tool by clicking "Tools" - "Start Administration Tool...". (This is not reachable from a repository, so you have to close the repository to do this.)


If you want to change these settings for a repository on the server, you need to log in to your server in the top right corner of Administration Tool.




Double-click on the repository you want to make the settings in under "Server repository configurations" - "Repositories" to edit the configuration. You can also make these settings for the configuration under "Configurations" and then "drag-and-drop" the configuration on those repositories to which you want to apply them.


Under the tab "General" you can check the box "Use center-center relations". Click on the "save icon" up to the left to save your changes.




Go back to the repository manager in 2c8 Modeling Tool and open the repository where you applied your settings. You can see that a small arrow has appeared next to the relation in the toolbar. Click on the arrow and select "center-center" relation. This option is also available for 2c8 Lite users that are working with models in this repository.


You can now create a relation between two objects that are diagonal.

Do you want to know how to place multiple objects in a circle? Check out this article: How do I place objects in a circle or rectangle?