Sometimes the label of an object can be very long, and there may be a need for a hyphenation or a line break (or a word-wrapping). You can do this by creating a soft hyphen where you want to line break a word.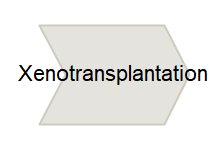 You can create a hyphenation by using a soft hyphen. A soft hyphen is made by holding CTRL and clicking on the hyphen on your keyboard. A soft hyphen looks like that in the image below.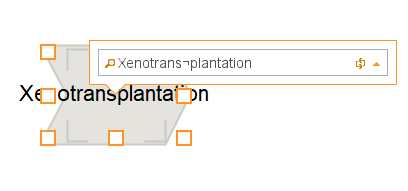 Sometimes, you may need to adjust the size of the label of the object for your hyphenation to activate. You can do this by clicking CTRL on your keyboard and, at the same time, grabbing the small blue boxes appearing next to your label with the mouse cursor. This will adjust the size of the label.