If you want to use colors of your own choice on objects and relations, you can create a color profile. You can, for example, use the brand colors of your organization in the color profile and apply them to a single repository, or as the default colors on your server.
To create a color profile, start by opening a repository. Click "Tools" - "Color profiles..." in the menu. You will see a dialog where you will see the color profile "2c8 Standard" (if you or your organization haven't made any changes). Click "plus" to add a new profile and name it.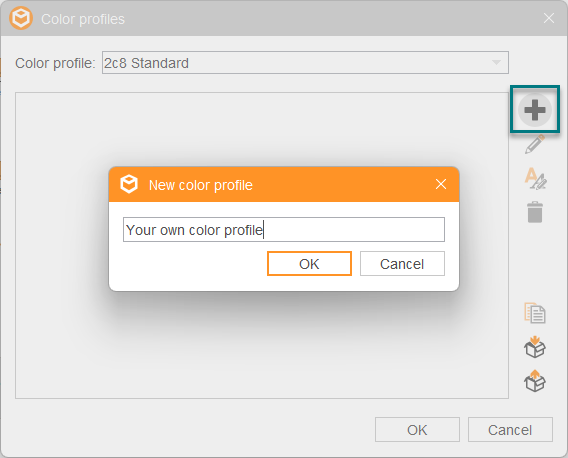 When you have named the color profile, another dialog will open where you will make the settings. You can change the color of objects and relations, the color of text, and the border color of objects.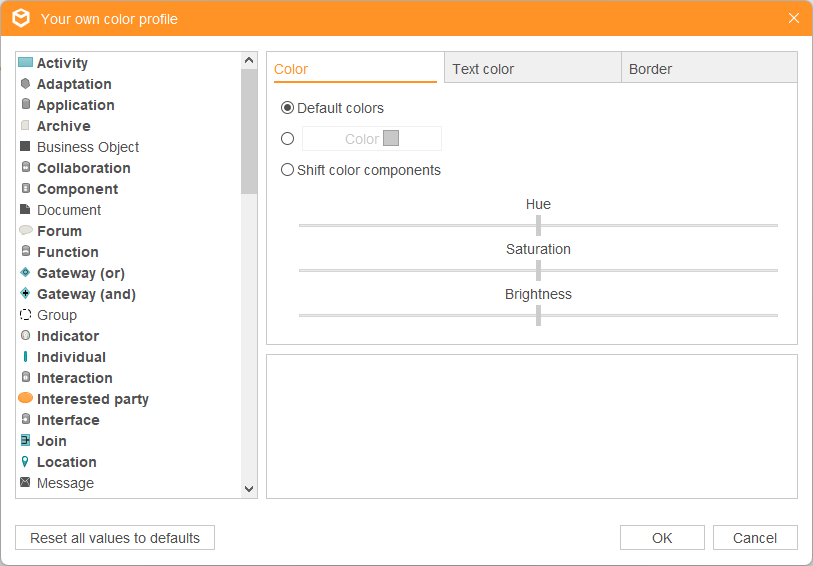 Click "Ok" to save your color profile.
To use the new color profile, click the dropdown menu and select the new profile. Click "Ok" to save your changes.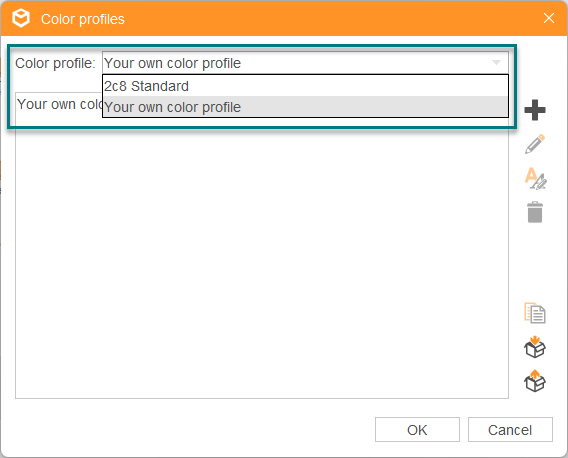 All objects and relations in the repository will now get the new colors.
The color profile will also be available in all other repositories on the server.
If you want the new color profile to be used as standard in all your new repositories on the server, you can set it as the standard profile in Administration Tool. When viewing the repository manager, click "Tools" - "Start Administration Tool...". Log in to your server (top right corner) and select the new color profile under "Default server profiles".

Models in 2c8 Lite get the colors from the chosen color profile as soon as the draft is sent in and placed in a repository.