Administrator permissions are required for this.
Privileges are set on users per repository. A user on the server can thereby have different privileges in different repositories. To set privileges for a user on the server, you need to do the following:
Log in to the server and go to the tab "Users and permissions".
Fold out the tab "Repositories".

Fold out the tab for the repository where you want to set the privileges for the user.

Fold out the tab "Access".

Click on the user where you want to set privileges.

Check the privileges the user is supposed to have in that repository.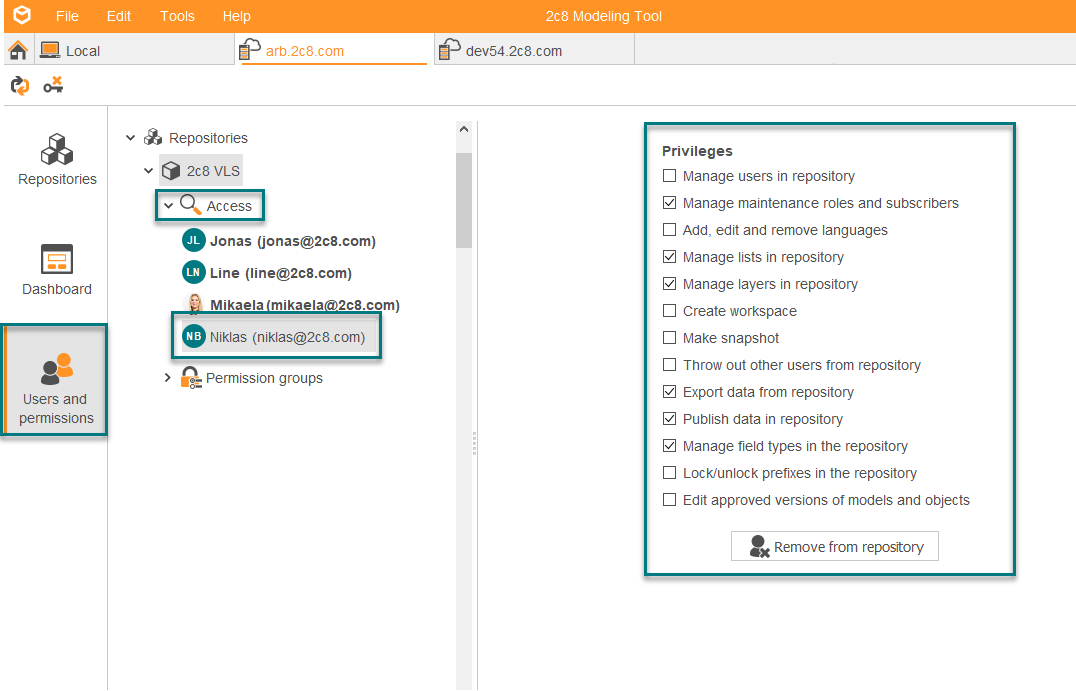 Note that the user must foremost have access to the repository to set privileges.