Quickdraw is a function to use to make your modeling more efficient. Quickdraw will give you suggestions on what object to place next. The suggested objects are based on the 2c8 Method, which means they follow the rules of modeling in 2c8.
Activate Quickdraw through the lightning-button in the toolbar.

Hover an object and arrows will show up in different directions. Move the pointer to the arrow in the direction where you want to place the next object. Click one of the suggested objects and it will be placed on the model area with a predefined relation to the original object.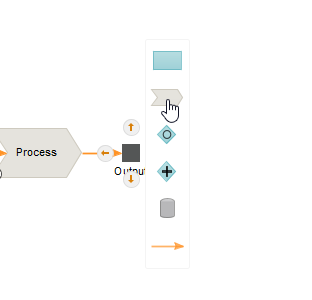 Quickdraw is available in both 2c8 Modeling Tool and 2c8 Lite.