To connect a document to an object or a model, you grab the document from the left panel under "Documents" and then drop it on the model or object to which you want to connect the document.

You can also add document links in the properties dialogue by right-clicking on the object or model and then clicking "Properties". Next, go to the tab "Documents" and click on the plus sign to add a document you've created.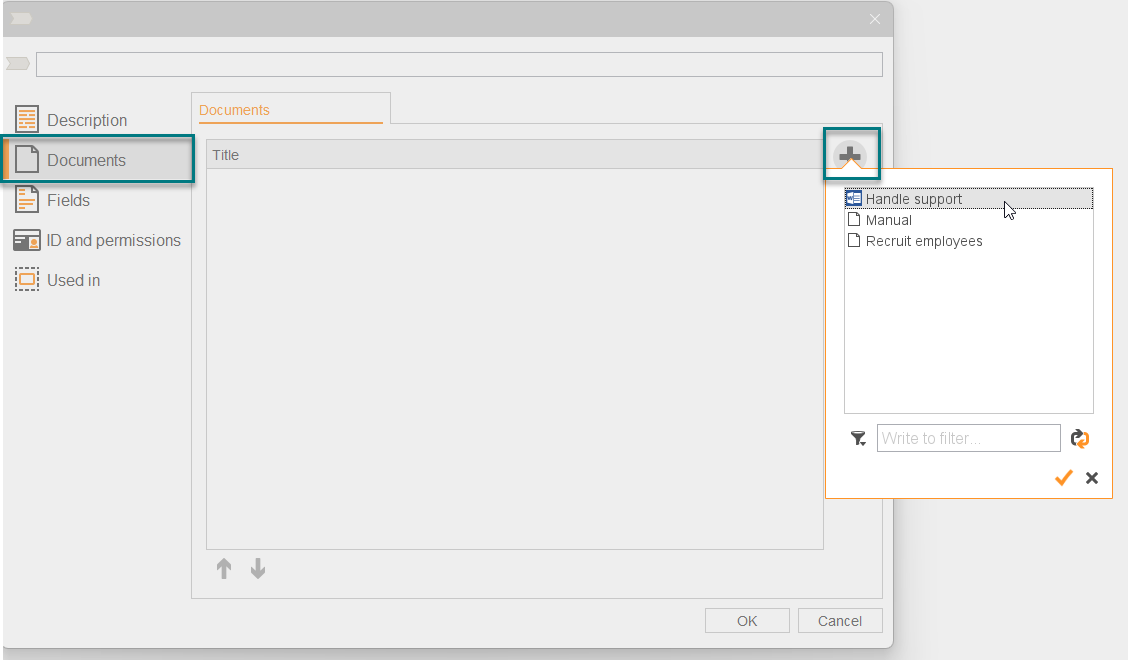 You can read more about how to create a document link in this FAQ: How do I create a document link?