En nedbrytning av ett objekt eller relation görs för att ytterligare beskriva objektet/relationen i form av en annan modell. Med hjälp av nedbrytningar kan man alltså enkelt navigera mellan olika nivåer av verksamheten, från en huvudprocesskarta ned till aktivitetsnivå. För att skapa en ny nedbrytning så högerklickar du på objektet eller relationen du vill bryta ned. Välj sedan "Nedbrytningar" och därefter "Skapa ny".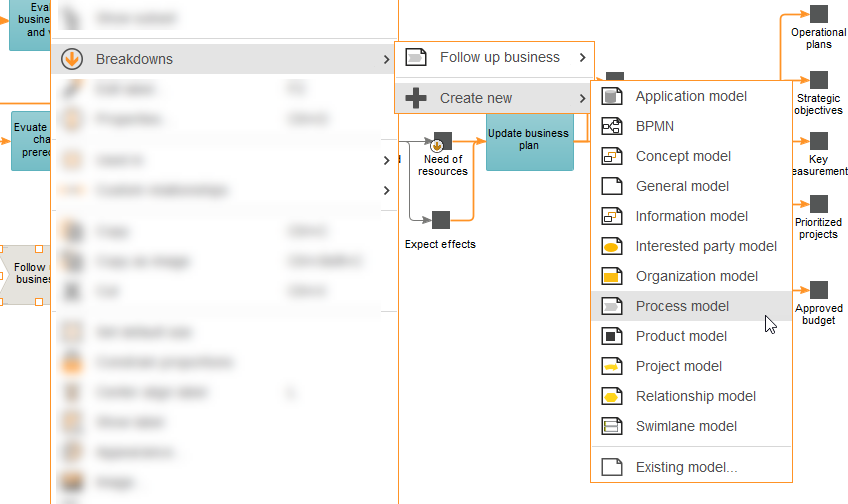 Om det redan finns en nedbrytning från ett objekt eller relation så syns dessa också i menyn för nedbrytningar.
You can either break down the object or relation to an existing or new model. You can also make multiple breakdowns from the same object or relation.