In 2c8 Apps, you can create document links referring to documents stored elsewhere. This way, you can connect documents to objects or models, create lists, and make the documents easily accessible for the end user. Follow these steps to create a document link:
Click on "Documents" in the left panel.
Click on the plus sign to either link a document or write a new document.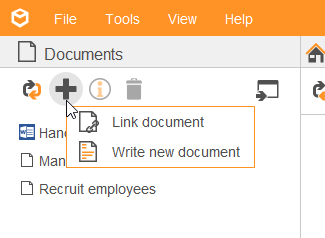 "Link document"
In 2c8 Apps you can create document link referring to existing websites or documents.


The document you are referring to must be accessible for the end users for them to be able to open the document from the published material. In other words, the documents must be located at a destination the end users can reach and access. For example, the documents may be located on a shared disc with correct permissions for the end user to read them or in a document management system.

Start by clicking the plus sign and then "Link document". Click on "Browse" and browse to the document's destination. You can also paste a link to the document or website you want to refer to.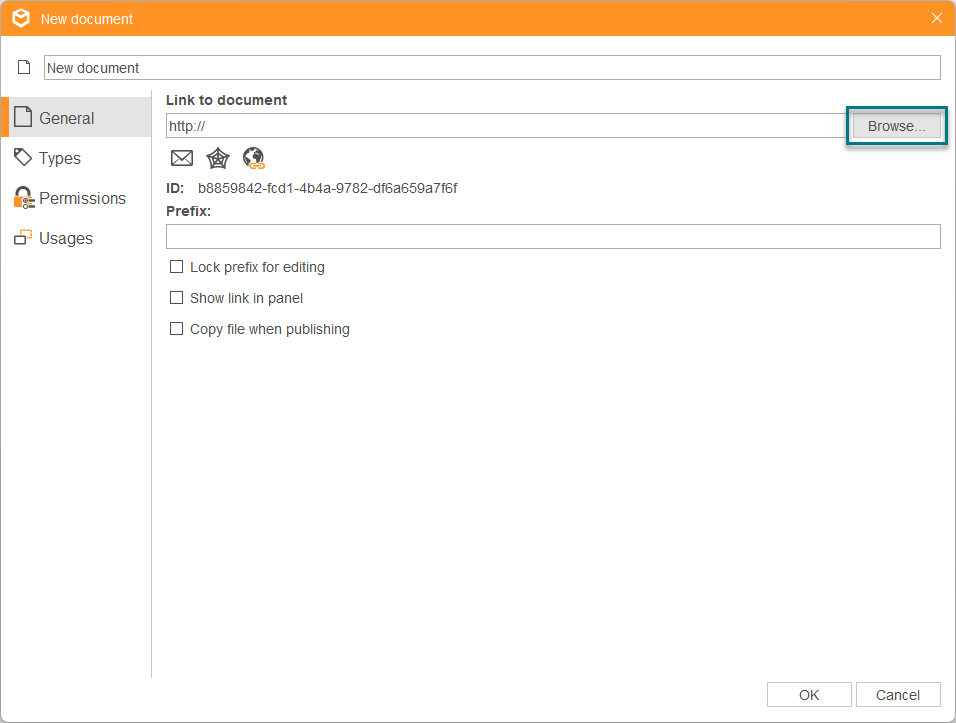 Under "Types" you can choose to categorize the document according to its type, for example, as a checklist or a template. Click on "OK" to save your document link.

You can also drag and drop documents from your Windows browser straight into the left panel or onto an object in 2c8 to add a document link.
"Write a new document"
You can also write a new document directly in 2c8 Apps. This document will then only exist in 2c8 Apps and the published material.
Read more about how to connect documents to objects or models in this FAQ: How do I connect a document to an object or model?