Start off by clicking on the Browser in the left panel.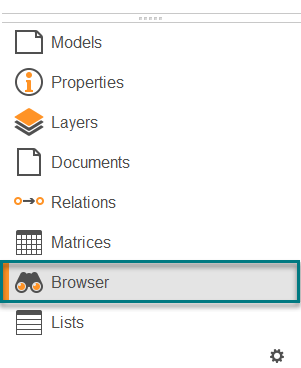 Double-click on "Descriptions and fields".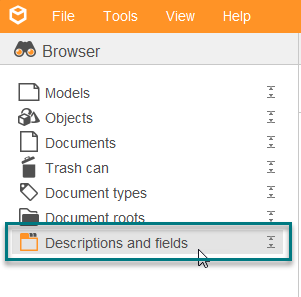 When you've double-clicked on "Description and fields", you can see the standard fields and descriptions in 2c8 Modeling Tool. Add a new filter by clicking the plus sign. Name the filter and then choose the field type.

The following field types are available:
Checklist: A list of checkboxes where you enter a value for each box.
Formatted text: This is what's being shown as a descriptions tab. It is saved as HTML and can consist of tables, images, etc.
Object: Refers to an object of a specified sort in the repository.
Relations: Custom relation.
Dropdown: A dropdown where you can choose between specified values.
Number: A number within specified values ​​with one unit.
Text: A text line.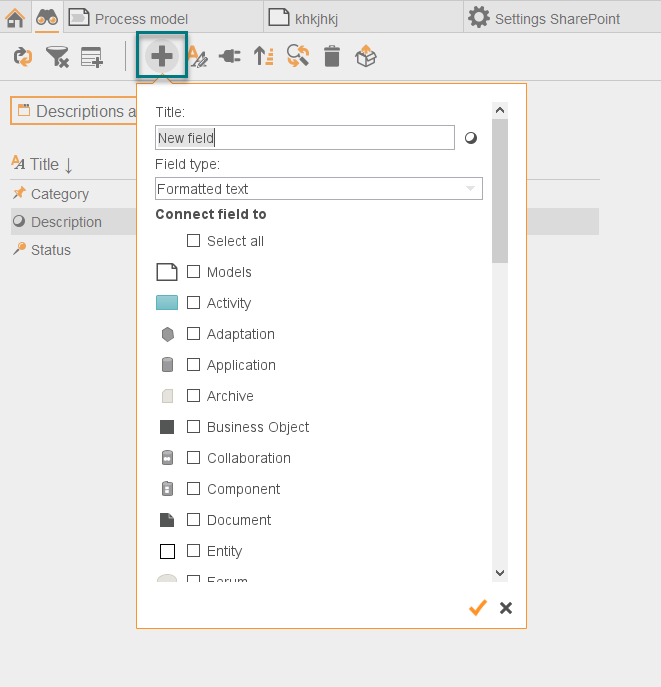 Last but not least, you need to connect the fields to types. In other words, on which objects or model the field should be available.