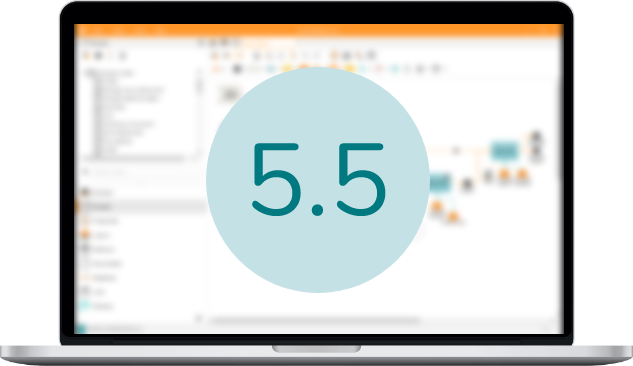 We have now released version 5.5 of 2c8 Apps!
At the bottom of this page you can read about how to get access to the new version.
What is new and improved in version 5.5?
New model and object type

- Business capabilities

In version 5.5 we introduce the new model type "Capability model".

A capability model is a model type that is used to illustrate the capability or capacity of an organisation, normally in the form of skills, knowledge, processes or resources needed to achieve a goal.

Typical areas of application include identifying and prioritising areas for improvement, aligning resources with capabilities and improving overall organisational performance. The model serves as a framework for organisations to understand and assess their capabilities in order to make informed decisions on how to improve and achieve their goals.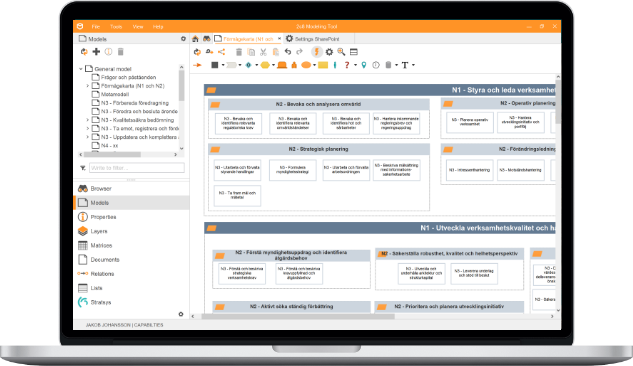 In the capability model, the new object type capability object is used to describe at a detailed level what information the capability needs to manage, which process realises the capability, which organisation is responsible for the management and which application supports the management. The new relationship type "realises".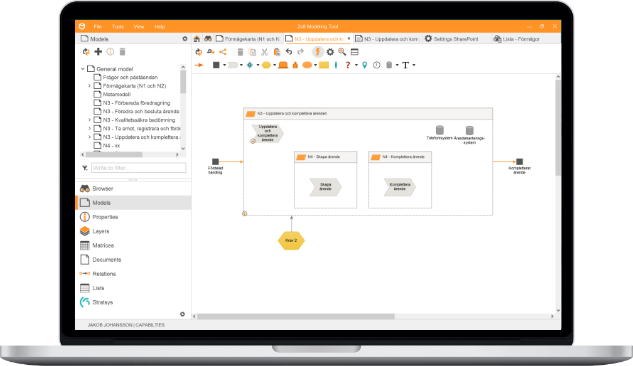 Improvements

- New ways of generating, managing and displaying information

In version 5.5 it is now possible to use custom fields that you have created to filter objects in custom relationships. This allows you to be more specific when creating custom relationships and get more accurate results from the relationship.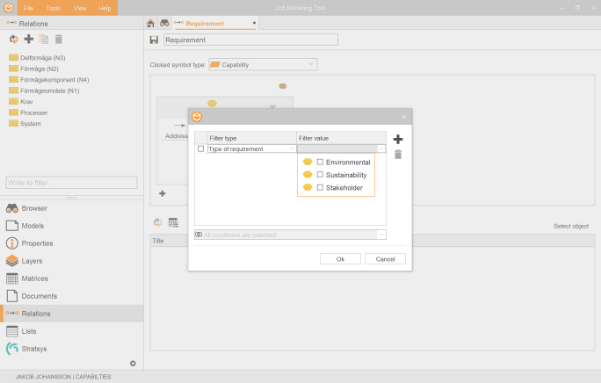 There is a new function to filter the content of matrices, "Filter by model". The new feature filters and groups objects to only show models where the object actually has a relationship.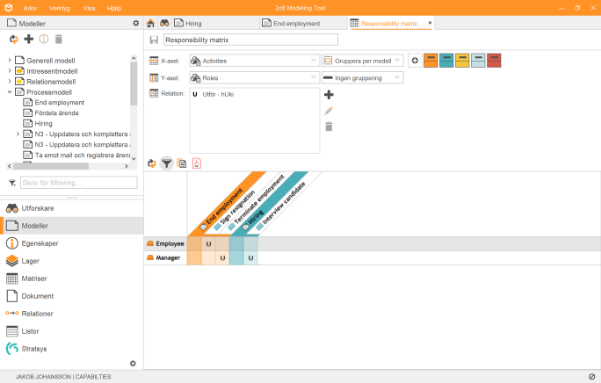 In version 5.5 it is also possible to create relations in both directions for objects placed in frames, where the object can have a relation to the frame and the frame in turn has a relation to the object.
How do we get access to the new version?
If you work against a server
When upgrading to version 5.5, your server also needs to be upgraded to the latest version.
If your server is hosted by 2c8, you can book a free upgrade to version 5.5 in our booking calendar. Choose the service "Upgrade (server hosted by 2c8)" and select the date and time in the calendar that suits you.
If you operate your own server, you can book an upgrade in our booking calendar. Choose the service "Upgrade (server at customer)" and select the date and time in the calendar that suits you. Don't forget to read the system requirements carefully before booking the upgrade, to ensure that your environment meets the technical requirements.
If you are not working against a server, but only locally
If you only work locally, contact support@2c8.com to get help upgrading.