In portal.2c8.com you can administer users, licenses and servers. To be able to buy a license and assign it to a user, you first need to be a 2c8 portal administrator with you as a customer. If you are not, please contact us at support or your 2c8 system administrator.
Start by going to portal.2c8.com and then click on "Applications" in the left panel.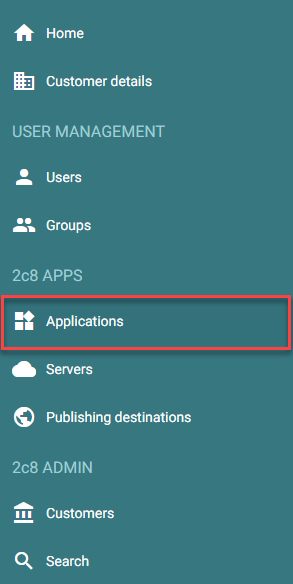 Select the application by clicking on the box that symbolizes the license you want to buy, Modeling Tool, Lite or Approve.

When you click on a box, you get a list of all users who have this license. You then need to click on "Add user" and then enter the user's name and then "Add". Then you can follow the steps to confirm your purchase.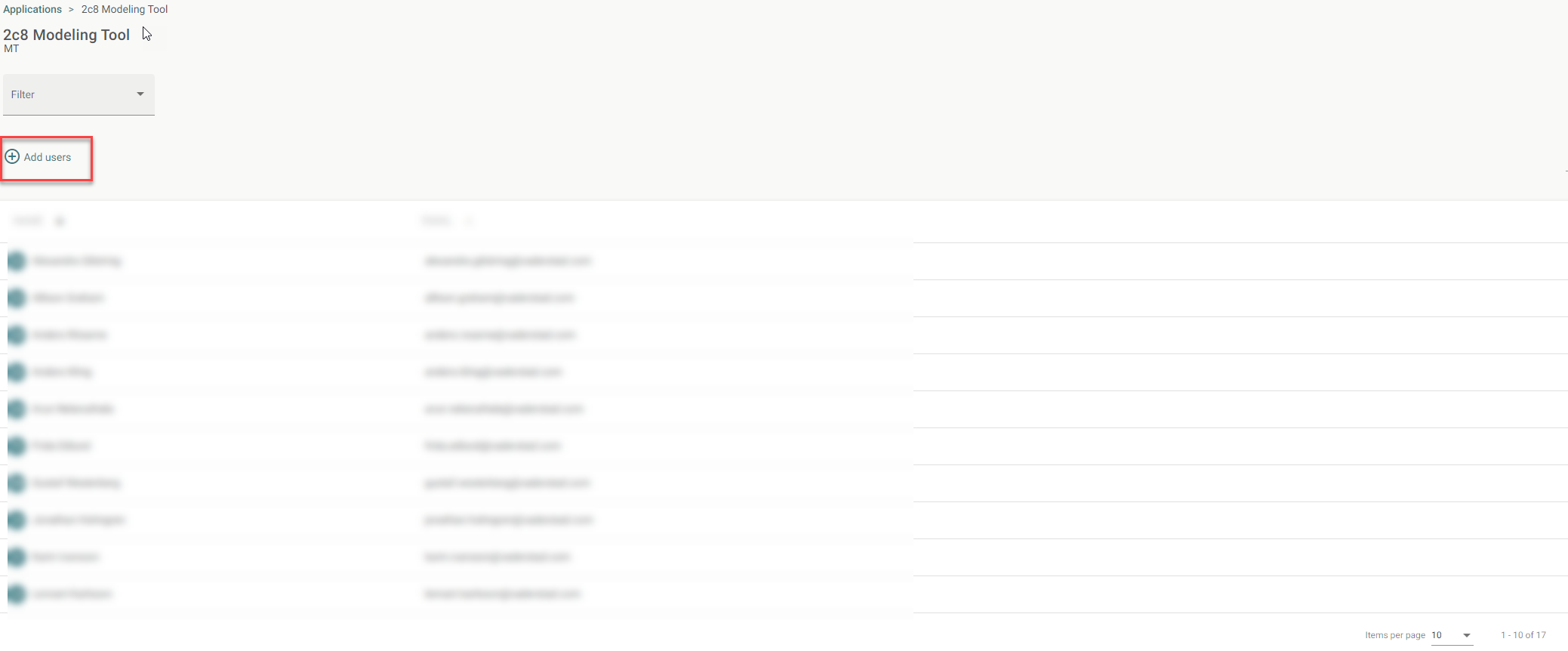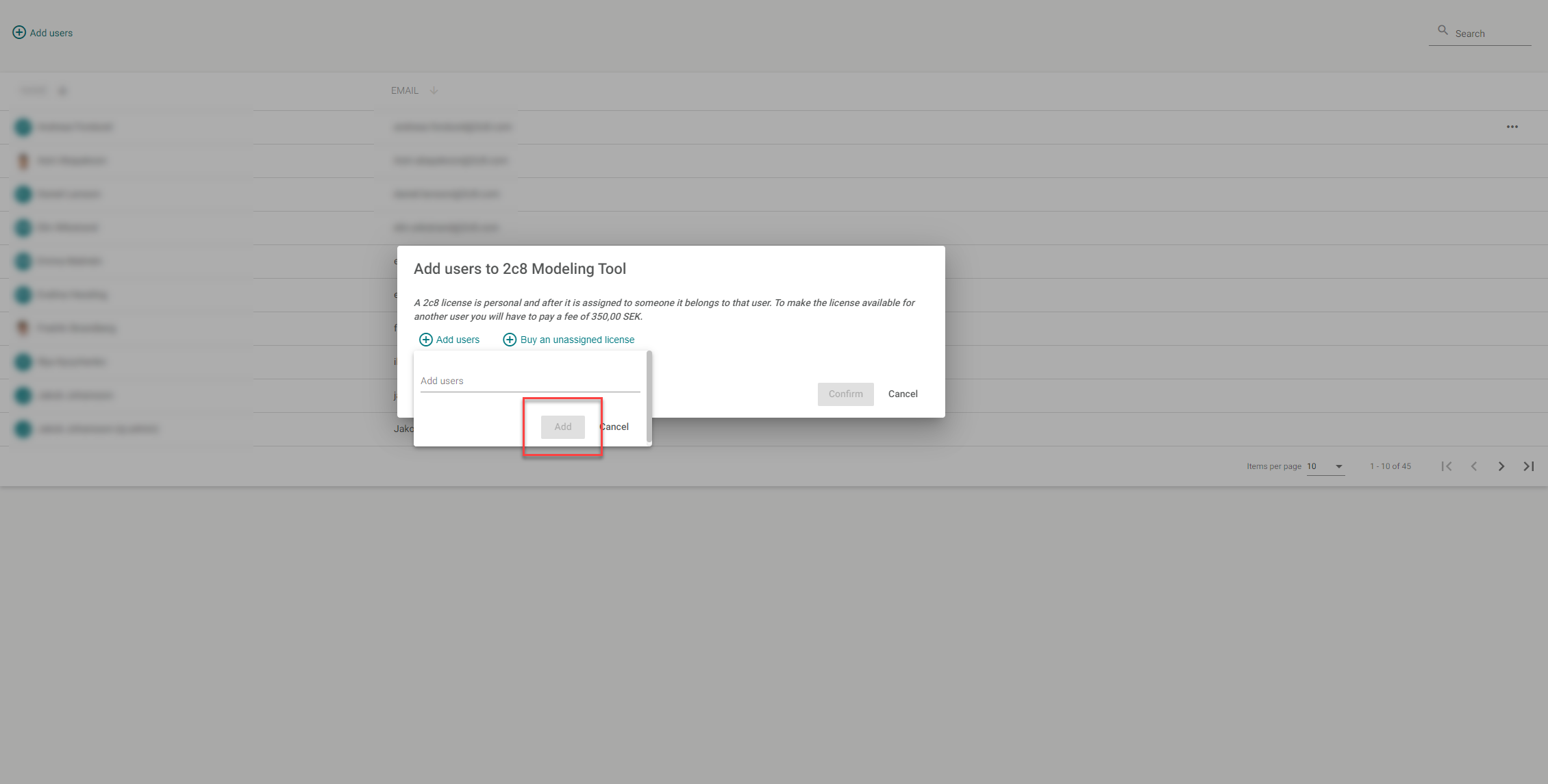 You need to add the user to your user list first before a license can be assigned. Here you can read more about How do I add a new user for 2c8 Apps?
You can also click on "buy an unused license". Then you buy a license that is not used immediately, when you know who will have the license, you can assign the unused license to the user by doing exactly the same way as above, but in the last step you get an option to use an unused license.